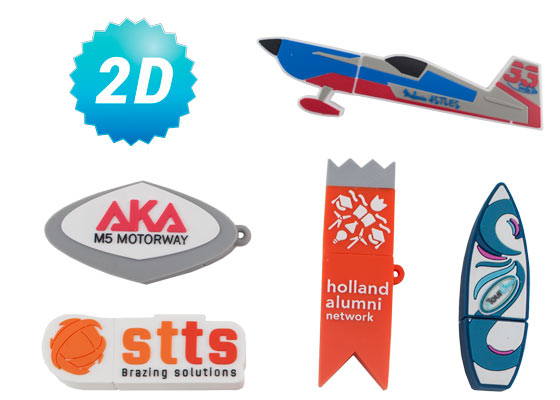 Our custom made USB-sticks
Usb Stick Producer offers the option of fully customising your own USB sticks according to your needs. From shape to colour, nothing is impossible in our factories. Do you have an original concept in mind yourself? You are welcome to bring this to us, our graphic designers will fine-tune your idea. Do you lack the time to work on your concept yourself or make it real in some other way? Tell us about your idea and we will create a unique sample of it for you.
How does it work?
After a concept for a customised USB stick has been determined, you will receive a digital sample of it first. As soon as you give approval for this, our factory will make several mock-ups, which will also be sent to you for approval. After this sample has gained agreement, we will commence production. During the production process, authorised parties will conduct regular quality inspections to ensure premium quality.
Delivery time of custom made USB sticks
The average delivery time for custom made USB sticks is approximately three to four weeks. This depends on the approval timeframes required for the (digital) samples.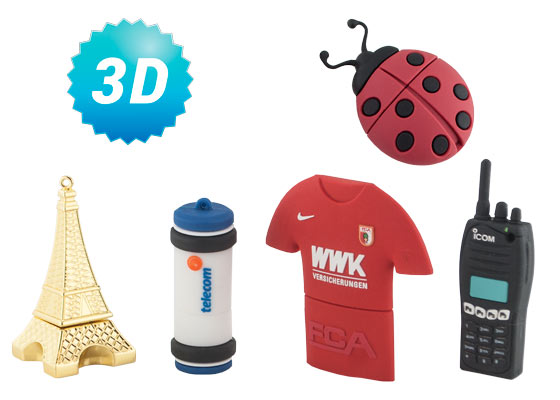 Advantages of customised USB sticks
Personal business gift
Very noticeable
Provide your own design or have us create a design for you
Every design is possible
Samples for approval
Authorised quality inspections
The custom made items will be delivered on time